Passport Parking App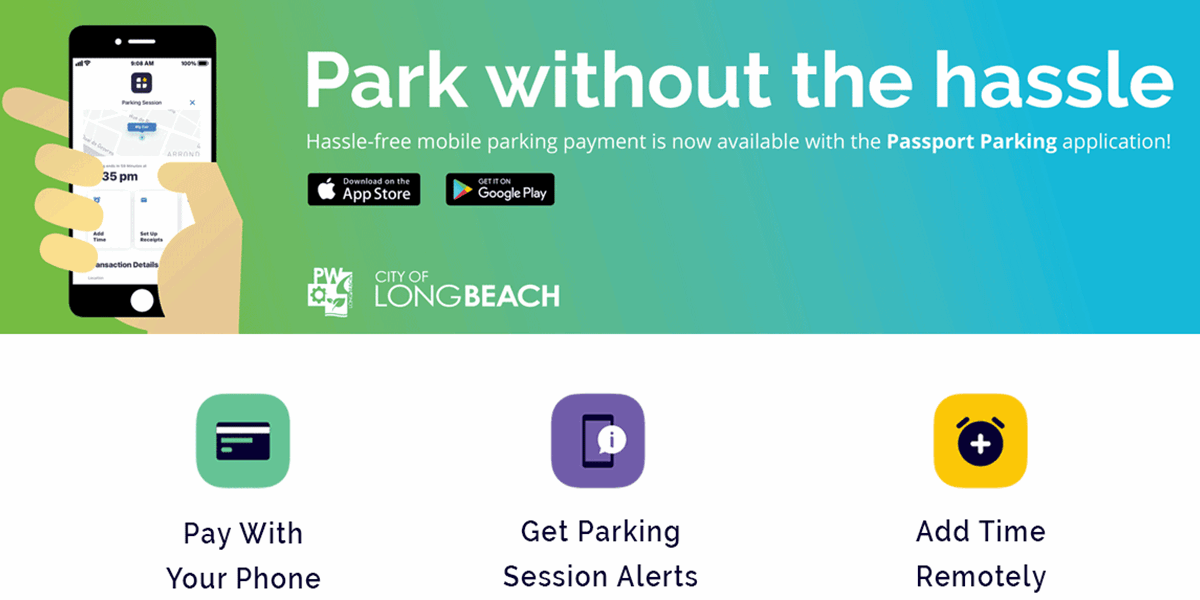 The City of Long Beach has partnered with Passport to create a hassle-free mobile parking payment application now available in the Apple App Store and the Google Play store. Park at the participating lots below, enter zone number and add time or pay for a parking session in full.
Participating Beach Lots:                                                                                                        
Participating Parking Lots:
Participating On-Street Locations:
Downtown Long Beach - 

Zone 5620 or 5621

Retro Row - 4th Street - Zone 5624

Waterfront - Surrounding The Pike Area - Zone 5625

Belmont Shore - 2nd Street - Zone 5622 or 5030 (24-minute meters only)

If paying with the Passport app in Zones 5625, 5622, or 5030, please note the meter will not turn green, but parking enforcement will know you paid for your parking with the mobile app. Please make sure to enter the correct license plate via the app.